Repo Buildings – Wood and Metal
Discounts depend on age, monthly promotions – reasonable cash offers considered.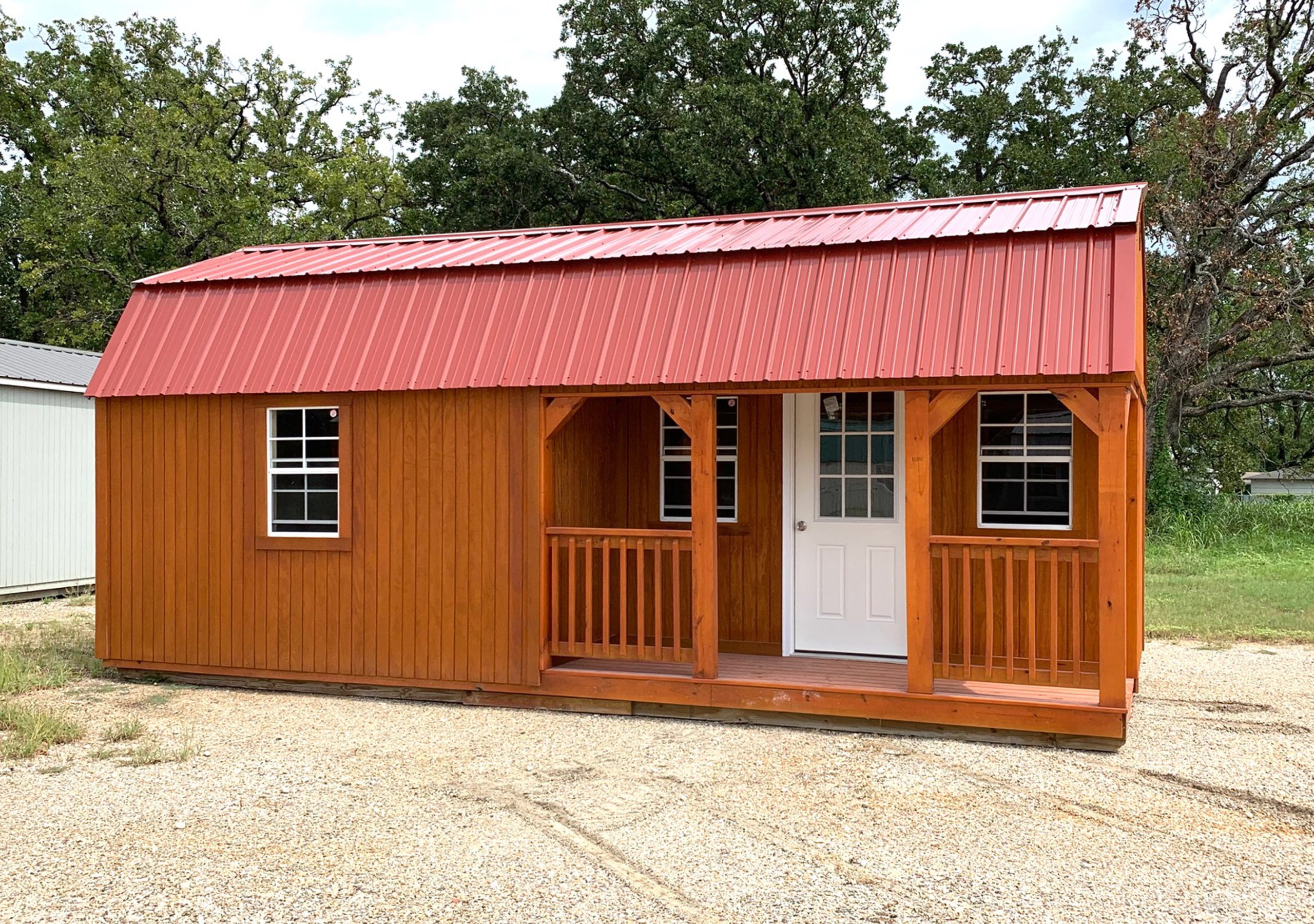 Only REPO Left!
12×24 Corner Porch Cabin
15% Off – Save $1,693.00
Eligible for 2 discounts
Sale Price:

  $10,737.00 plus tax  (normally $12,430.00)
Monthly Payment:  $412.96 plus tax
(5 year Rent to Own)
Metal Repo Buildings
Cash only, reasonable offers accepted. 
Buyer will be responsible for delivery and installation.
They are sold As Is, with no warranty.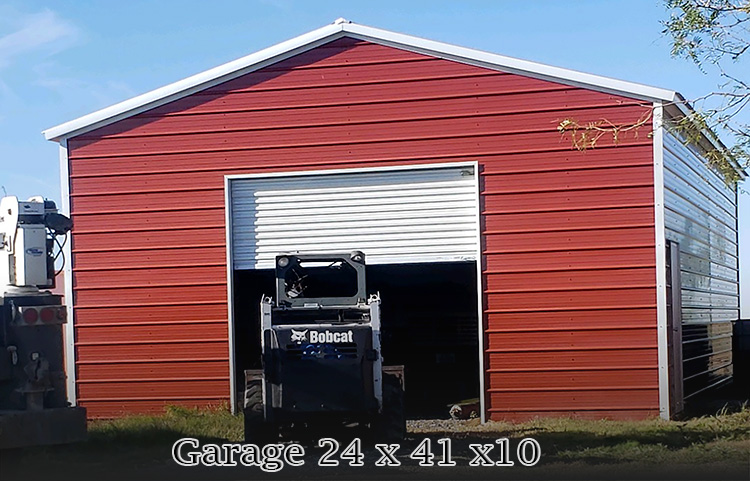 24x41x10 Garage
Sale Price:  $5,000.00
Sold New for $16.510.00
Missing the white trim
and roll up door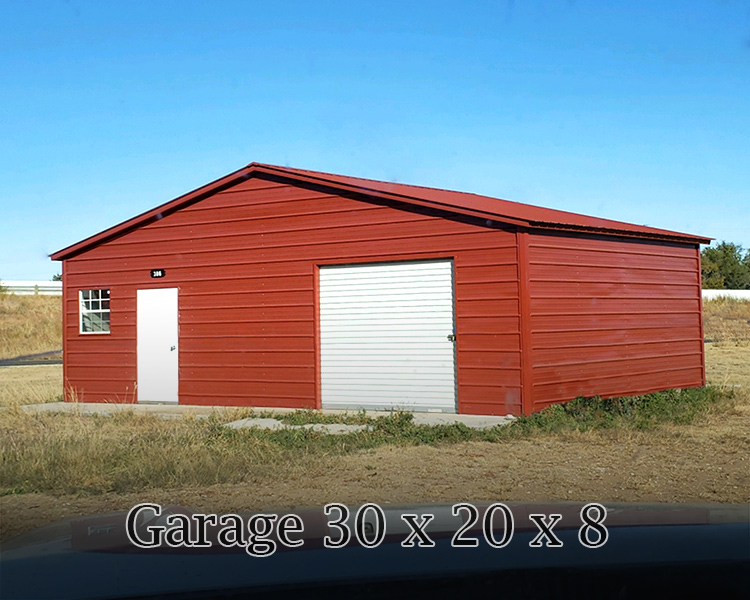 30x20x8 Garage
Sale Price:  $5,000.00
Sold New for $11,318.00
Missing the roll up door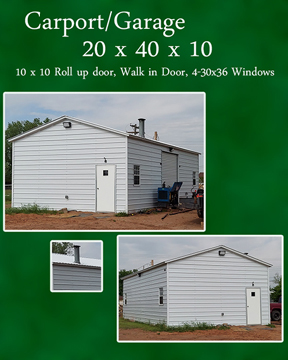 20x40x10 Garage
Sale Price:  $5,500.00
Sold New for $13,910.00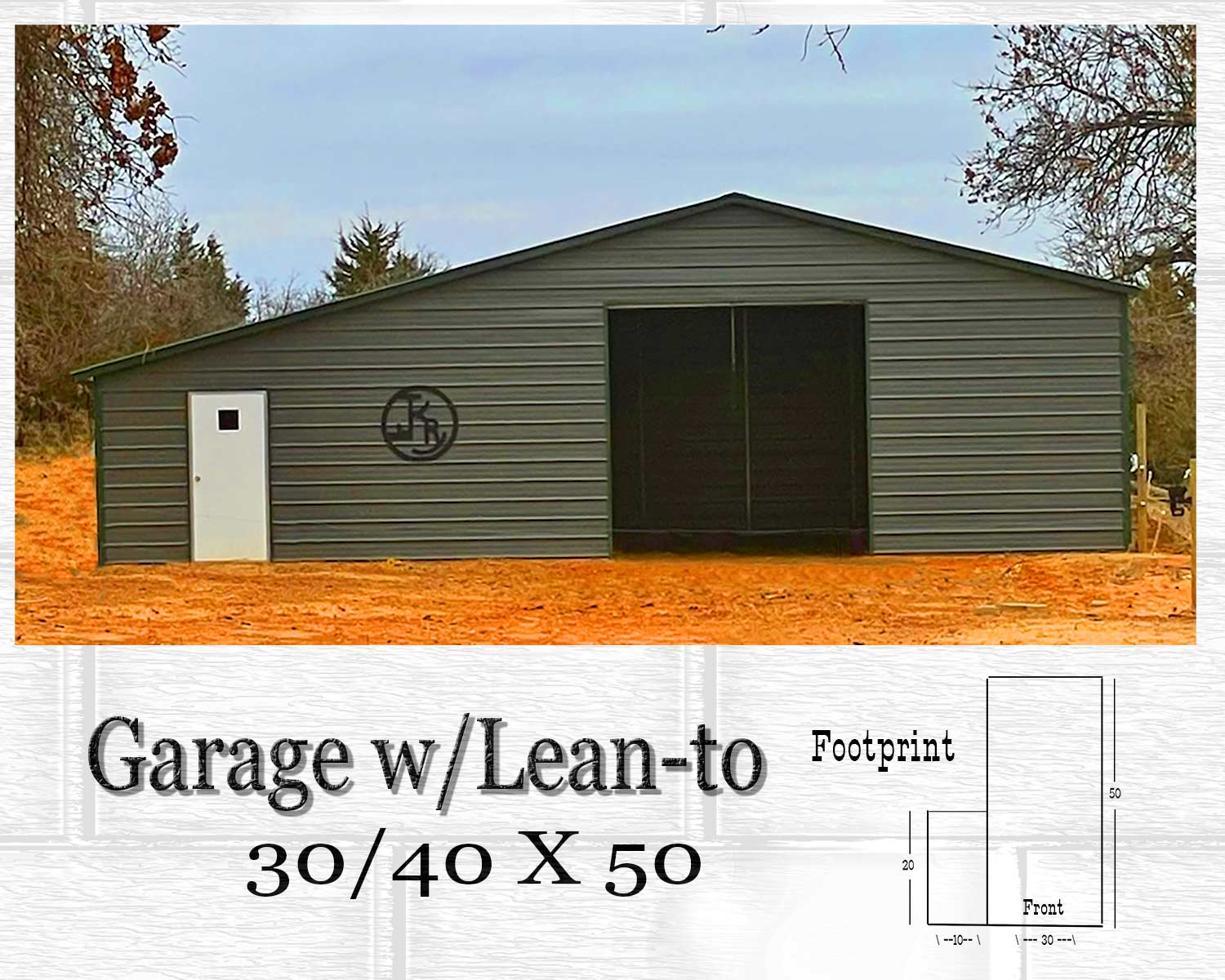 30/40/50 Clear Span Garage
Sale Price:  $8,500.00
Sold New for $21,790.00
Covered Lean To
on side measures 10×20
Frame out on main door